christmas
Cupcake Christmas Tree- £20 plus delivery
Pick& Mix - 4 Cupcakes, 4 Cake Pops, 2 Rudolph Brownies, 2 Rocky Road - £20 plus delivery
Or 4 cupcakes , 4 brownies , 4 mince pies - £20 plus delivery.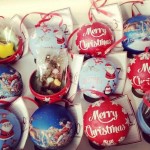 Christmas is approaching!! Why not treat yourself to one of our 12 days of Christmas advents, filled with Airyfairy Treats to make December even better. All Christmas themed goodies such as; brownies, cookies, rocky road, cake balls, flapjack, macaroons, homemade chocolates.
Treat your staff, customers or clients to an Airyfairy Christmas.
We offer a range of Christmas treats, all available for delivery across the North West (minimum orders apply).
From bespoke themed cookies or gingerbread to themed cupcakes, big cakes, cake pops or brownies, we can theme and brand all of your treats - making them the perfect gift from your company to thank staff, loyal customers or prospective clients this Christmas.
Please just get in touch for a quote on 07791850641 or drop us an email on info@airyfairycakeco.com